May 14th, 2023, Dubai. The "digital signage company you didn't know that you already knew", is now available in the Middle East for AV Integrators, Digital Signage and Software resellers, Design agencies and Events agencies, and more. The partnership was announced at our first joint event, Integrate Middle East.
Digital Signage is a rapidly growing business in the Middle East and Africa, and is being driven by a few factors. Like many regions, the retail sector is challenged by competition from online retailers and is a significant source of growth as retailers try to innovate and attract more customers.
A powerful platform for digital signage, Jackie Cooper, Head of Channel Partnerships at Videri, emphasized the company's enterprise-focused approach, stating: "Videri is at the forefront of digital signage sophistication, offering comprehensive turnkey solutions that embody customization, seamless cloud connectivity, and exceptional programmability. With our advanced Videri CMS (Content Management System), we provide unparalleled flexibility and control over content, application delivery that further enhances our state-of-the-art Digital Canvas. The demand for such cutting-edge technology is particularly evident in the Middle East, and we are fully equipped to meet this high demand by leveraging the extensive networks of ABCOM."
The ABCOM partnership reflects the early stages of concerted growth efforts by Videri and our commitment to expand our business globally through distribution partners and resellers. With a well-established customer base, Videri Digital Canvases are are used in many global markets at retail, events, bars and restaurants, corporate offices and other verticals by some of the world's biggest global brands. This partnership extends Videri to more markets and more businesses gobally.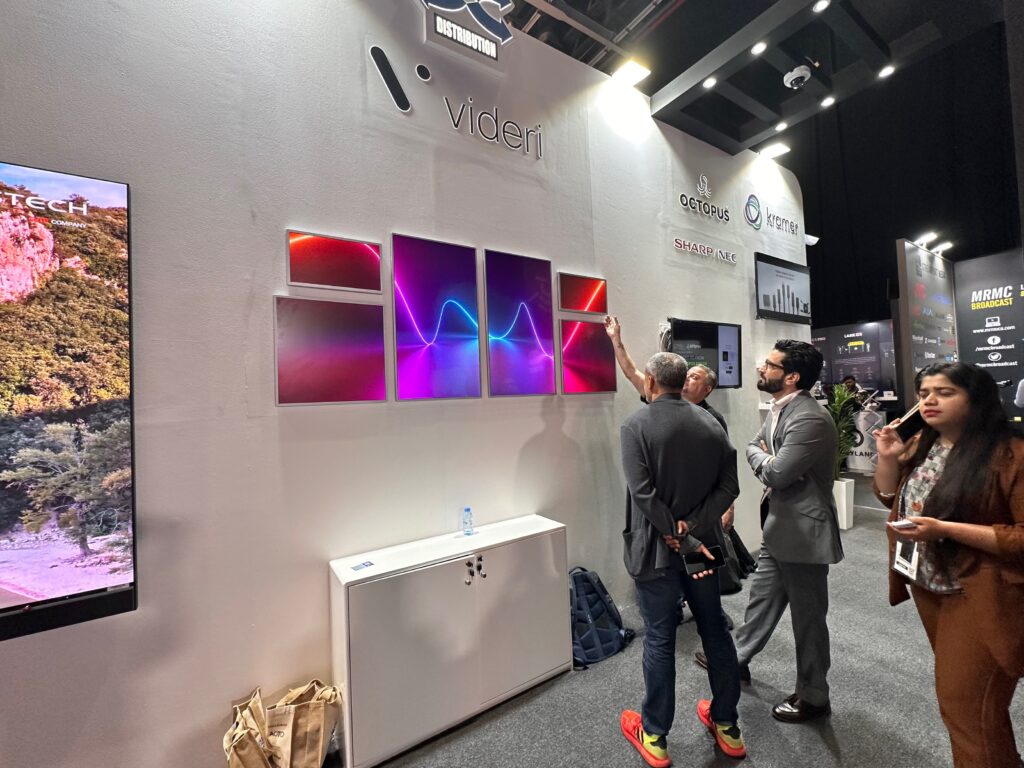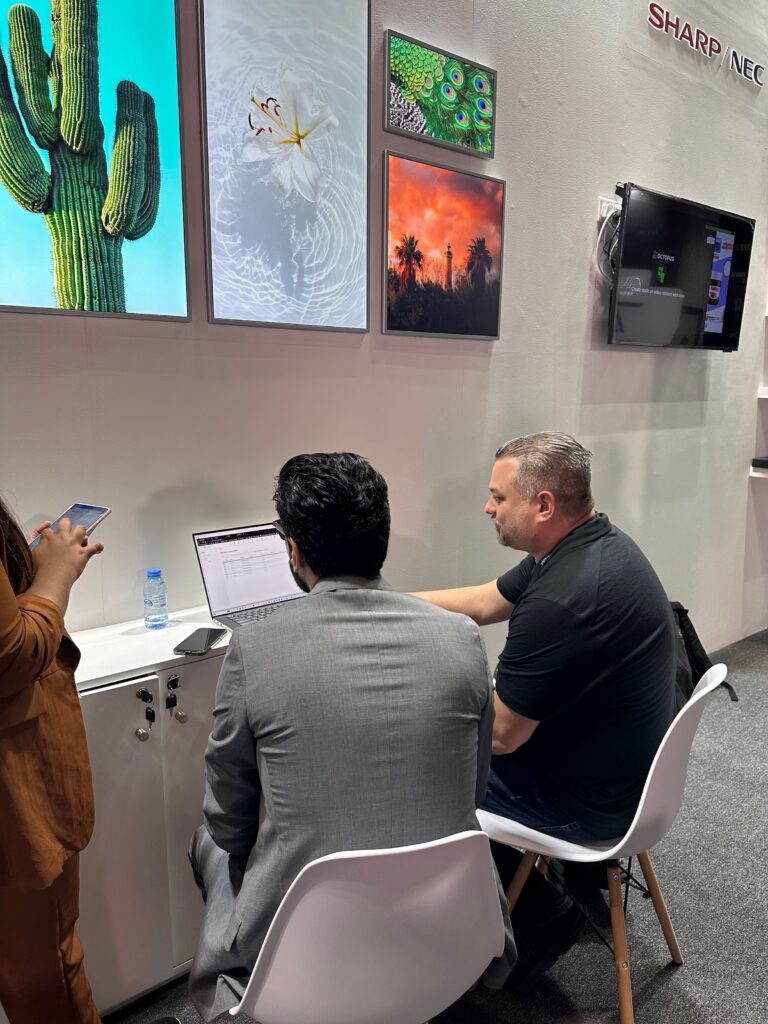 ABCOM, founded in 2005, specializes in audio-visual and IT distribution, and cateres to the needs of various industries such as education, public administration, events, healthcare, and religious establishments. With a strong focus on innovation and a commitment to providing the latest and greatest technology solutions, ABCOM Distribution continues to be a trusted partner for businesses and organizations, and is perfectly aligned with Videri's strong market leadership to enable growth across the region.
As the premier forum and sourcing platform for the global professional AV & Media Technology community, the Integrate Middle East event connects technology leaders with integrated solution buyers from the intersecting worlds of Education, Media, Entertainment, Hospitality, Retail and Communication. The Videri solution was on display at the ABCOM booth and the event was the ideal forum to showcase this significant industry partnership for the region.
Talk to our team today about how Videri fits into your business in the Middle East.