When is the last time you went to your local coffee shop or fast-food drive through to find that the fall pumpkin latte or holiday special is still on the menu, but no longer available? Many restaurants leverage chalk menu boards or paper posters to present rotating craft beers, localized menu specials, and time-sensitive promotional offers. But paper is becoming passe. Imagine using a stunning yet simple digital display, that can be updated in seconds – for the ultimate in sell-through, efficiency, and customer satisfaction.
Digital signage has become the must-have technology for companies operating in the quick service restaurant market. Digital menu boards and animated video walls offer convenient and engaging features such as the ability to tantalize customers with beautiful pictures of food, seasonal offerings, and dynamic pricing, menu items, nutritional info, and specials.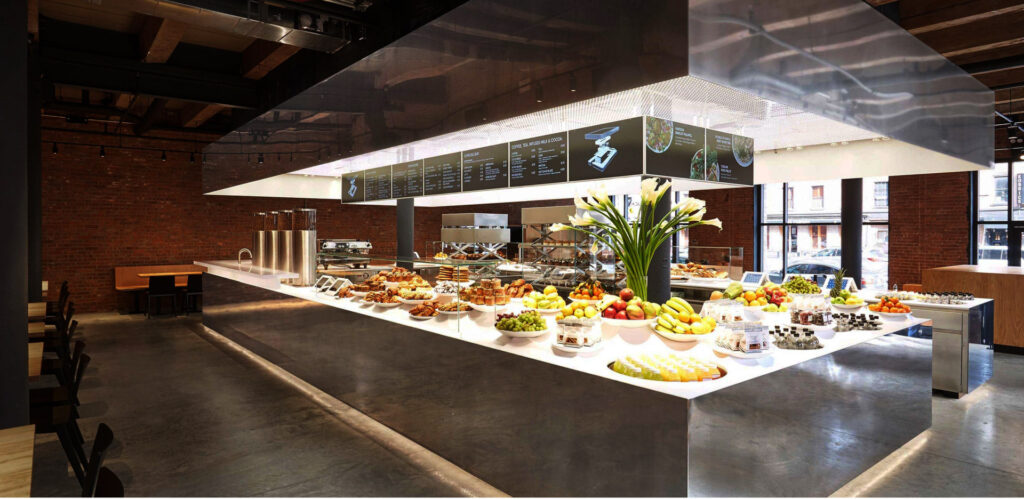 Videri and Embed Digital have announced a partnership that will change the landscape of restaurant menu signage. Videri offers the sleekest, most energy-efficient and remotely controlled, easy-to-install displays (we call them Canvases) on the market that can fit into spaces and environments not possible with traditional digital. Videri Digital Canvases have been deployed extensively in the food & beverage segment in more than 100,000 locations globally. Embed Digital provides a world-class suite of content creation, installation, management services, and specialized menu software. Individually, both companies serve some of the strongest brands around the globe.
Together, the possibilities are infinite.
Embed's team of digital signage experts apply their talents toward your vision to build beautiful, compelling displays that attract attention, involve your audience and motivate them to act. Videri Digital Canvases provide the simplicity and ease of installation and management their customers have been looking for. Embed's Menu Controller (DMC) allows operators to take control of menu details to update item name, item description, calories, price, allergens, combo items and sort order. Operators can instantly add new menu items as sold out through Embed Digital's secure, web-based admin portal.
Together, the efficiencies are tangible.
Like the Videri Platform, DMC offers permission-based user-roles, so that only approved employees can make menu updates. Our simple-to-use software is easily accessible on any device with a web browser, including phones, tablets and computers.
Embed Digital turns pricing control over to restaurant operators. Beautiful graphics are used to showcase the fresh ingredients that attract consumers. This gives restaurant operators more control. They can easily and instantly update menu prices based on the fluctuations of the natural and locally sourced ingredients, without affecting the digital design that is meant to appeal to the appetite of their customers.
Together, you can take back control.
To learn more about Embed Digital, you can visit them here. 
To learn more about how Embed Digital  can power yourdigital menu board with Videri, reach out to a Videri representative today.